Dental emergency in Gainesville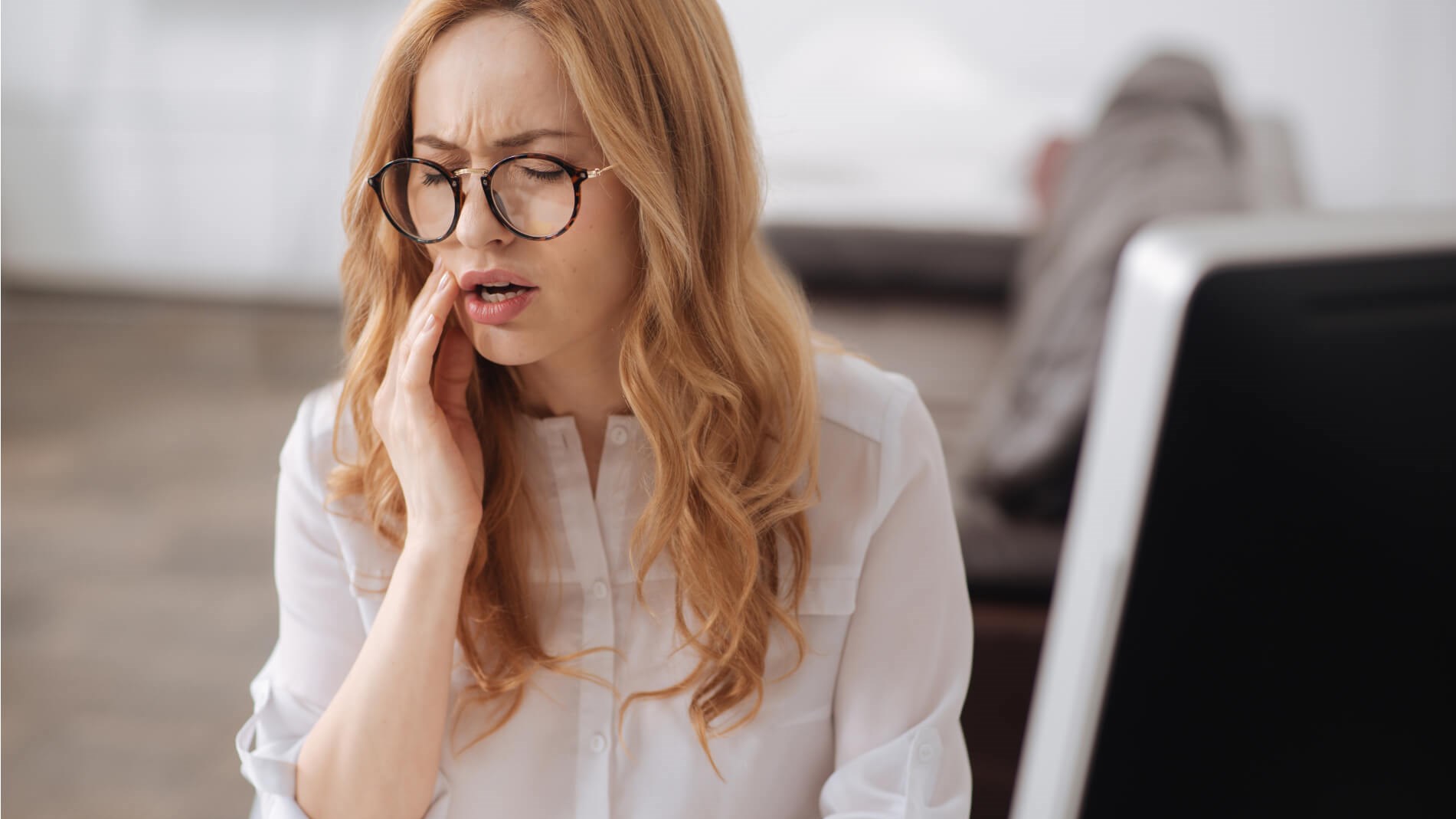 Dental emergencies can be painful when they happen, and they can happen at any time, day or night. When you have one, knowing where your closest emergency dental practice gives you a better chance of restoring your smile. Dental emergencies can go from mild to life-threatening. Whether you develop a dental infection or abscess, chip your tooth, or get a tooth knocked out, it's important to seek care for your dental emergency.
Our experienced staff knows how important it is to offer fast services to our patients, and this is why we have same-day appointments in Gainesville at Patrick Toms DMD. We make it easy to book an appointment in an emergency, no matter how large or small. However, you should understand that not every dental problem is necessarily an emergency, and we want you to know how to tell the difference, when to call 911, and how to prepare if you have one.
What Are Dental Emergencies?
An emergency is usually a situation that needs immediate attention from trained medical staff. Chipped or broken teeth, broken braces, abscesses, knocked-out teeth, or severe pain are traditionally all considered emergencies. However, there are some issues that could potentially wait until regular business hours to address. Two of the most common ones are a loose filling and a minor chip in your tooth.
However, it is an emergency if you're in severe pain or have uncontrolled bleeding from your injury.
When You Should Call 911
For emergency room visits in the United States, dental issues account for less than 5% of all annual visits, and this is common since not every dental issue requires immediate care. But, if you have uncontrolled bleeding or trouble breathing, it's a good idea to go to the emergency room for treatment as soon as you safely can. A broken jaw and severe head trauma are two conditions that require emergency care. If you're not sure if your health problem is an emergency, we encourage you to err on the side of caution and contact them.
Being Prepared for a Dental Emergency
Having a dental emergency can be a painful and scary experience, but taking steps to be prepared ahead of time increases the chances of saving your tooth. To be prepared, you should do the following:
Severe Mouth Pain
Rinse your mouth with warm water to clean the affected area.
Carefully floss to remove any stuck food particles because they can irritate your mouth.
Avoid putting any painkillers on the area because they can cause tissue damage.
Apply ice or a cold compress to lower any swelling.
Schedule a same-day appointment at Patrick Toms DMD.
Soft Tissue Injury or Bleeding
Make a saltwater rinse to clean the area.
Once you finish rinsing, apply pressure with a cloth or gauze.
Call 911 if you have severe bleeding or you can't stop the bleeding by applying pressure.
Tooth Knocked Out
Avoid touching the roots and hold your tooth by the crown as you gently rinse it.
Put your tooth back into the socket and gently bite down.
Put the tooth in milk to keep it moist if you can't get it back into the socket without forcing it in.
Pick up any tooth fragments and go to the dentist.
Chipped or Broken Tooth
Rinse your mouth with water to clean the area.
If you're bleeding, get a clean cloth and apply pressure.
Apply a cold compress to reduce any swelling.
Schedule an emergency dental visit with Patrick Toms DMD.
Patrick Toms DMD Has Same-Day Emergency Dental Services in Gainesville
Having an experienced team of dentists available on an emergency basis can help save your tooth and minimize any damage. This is why we offer our patients same-day dental services at Patrick Toms DMD. We are a family dental clinic in Gainesville that aims to help reduce our patients' pain levels and restore their smiles as quickly as possible. However, you should note that smaller issues may not be dental emergencies. Still, if you have uncontrolled bleeding or severe pain, we recommend calling emergency services for help as soon as possible.
When you make an appointment, we'll assess the damage, do what we can to minimize the damage and offer you the best treatment options possible. We'll work to protect your oral health and return your beautiful smile while keeping you calm and comfortable. If you have a dental emergency or question, contact our office and chat with our staff. We're ready to help in any way possible and can book you an appointment today.