Comprehensive Dental Care in Gainesville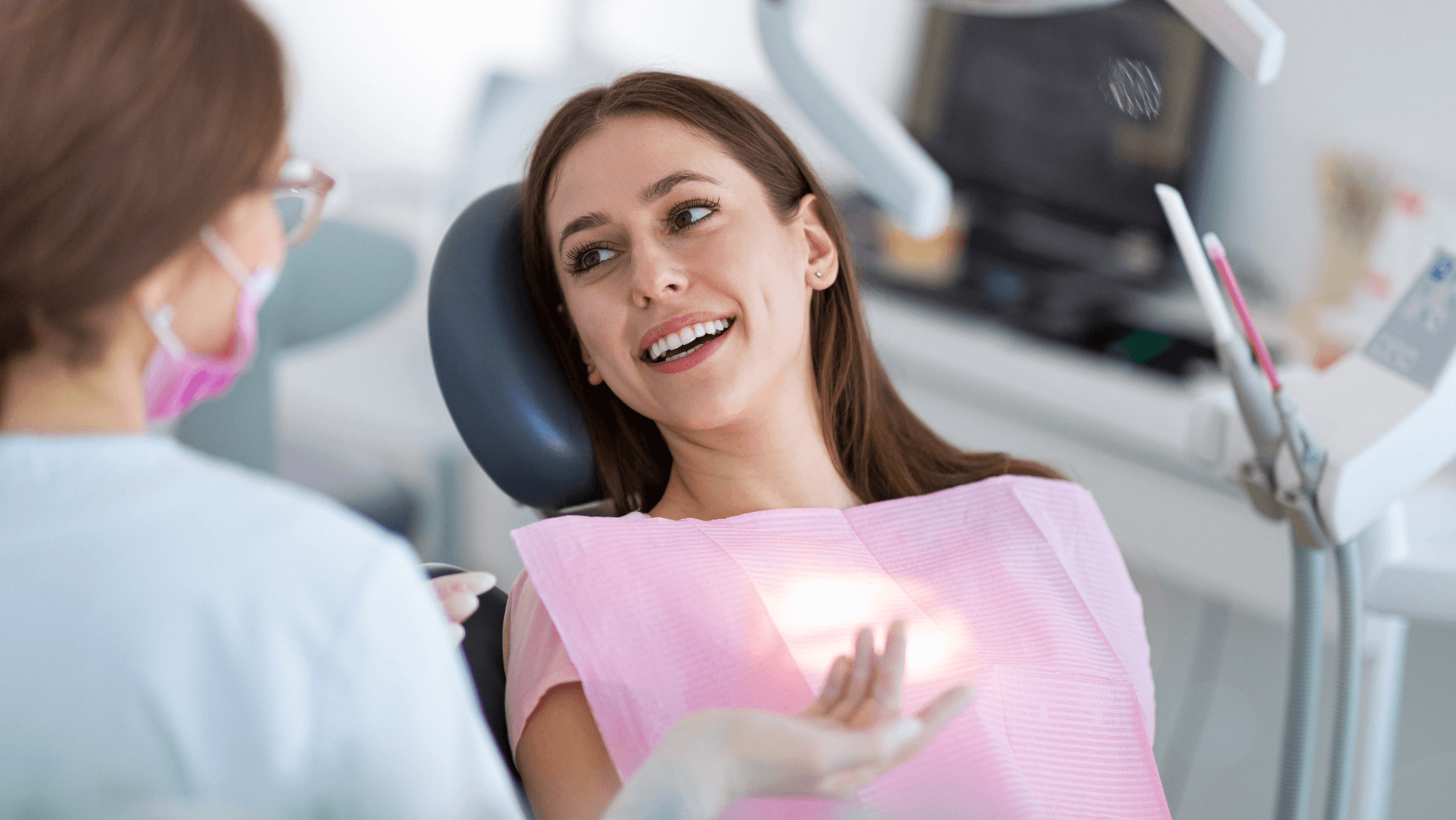 Planning your family's dental care is one of the most important things you can do to ensure their comfort and happiness. As you search for the perfect dentist in Gainesville to meet your family's needs, one of your biggest priorities may be to make sure that the person you choose gives each person personalized attention. At Patrick B. Toms, DMD, you'll find a dentist that not only understands you and each member of your family's unique needs but can also offer everyone a full range of services that keep their smiles healthy.
Our philosophy at Patrick B. Toms, DMD includes placing a high level of importance on treating every patient as a unique individual. We understand that your preschooler's needs will naturally vary from yours, and senior adults also need special types of dental treatment to maintain their smiles. Personalized treatment plans are among the specialties we offer at our office, and we'll take all of the information that you provide us, along with the results from your exam, to create a comprehensive care plan that makes caring for your family's oral health simpler and more effective.
Expect to Enjoy Convenience
Have you ever experienced the frustration of trying to schedule multiple people's dental appointments at different offices before? If so, then you can rest assured that having everyone see our dentist at Patrick B. Toms, DMD solves that problem. Whether you need to schedule one or several different appointments, you can do so easily when you contact our family dentist in Gainesville. We also find that the families that visit our office enjoy getting to know our staff. After all, seeing your child sitting in the same chair that you do can help you feel more comfortable trusting our dentist to provide them with care. Our staff loves getting to know that our services can fit the needs of every family in our community.
Plan for Excellent Preventative Care
Most likely, you've already heard about how important preventative care is for stopping cavities from spreading in your mouth. Scheduling those regular dental checkups is the ideal way to stop oral health issues in their tracks, and keeping up with preventative care can keep your family's dental costs lower. It's typically better to do a filling rather than a more invasive root canal, but we're here to help you no matter what type of service you need.
From fillings to dental cleanings and even extractions, you can receive all of your preventative care at our friendly family dental clinic. We can even refresh your child on how to brush their teeth or give you some pointers on flossing around a crown since patient education is an important part of our preventative care services.
Get Specialized Care
At any point in your family members' lives, the need for specialized care may arise. Although specialized services are most often recommended for adults, even kids could find themselves in need of an orthodontist or oral surgeon. Fortunately, our family dentist in Gainesville can help you out with most of your oral health treatments. They are adept at performing fillings, placing crowns, and giving gum disease treatments. But, you may need an endodontist, orthodontist, or oral surgeon to handle more serious dental treatments.
Our family dentist is connected to a strong network of oral healthcare specialists that we can call upon to help you during a time of need. When we refer you to a specialist, you can rest assured that they have been thoroughly vetted and selected according to our belief that they are competent for meeting your needs.
Find Out How We Use the Latest Technology
Digital X-rays, laser dentistry, and advanced sedation technology are all just a few of the recent advances that we bring to Patrick B. Toms, DMD to provide the highest level of treatment to our patients. Our dentist also believes that education and training is the best way to fully utilize all of the available technology that we have in our office. When you see your family dentist pull out a complicated-looking piece of equipment, you can trust that they've undergone extensive training to provide the best outcome possible. Visiting an office that uses the latest technology gives you an edge when it comes to preserving your smile for a lifetime.
Our family dentist at Patrick B. Toms, DMD in Gainesville loves giving our patients something to smile about. We hope that you enjoy being able to enjoy convenient scheduling along with access to specialists within our industry if the need arises. At Patrick B. Toms, DMD, we also like to let our actions speak for our high level of care. To discover just how convenient and comfortable family dental care can be, give our office a call. You'll love finding a solution for all of your family's dental needs!