Get Reliable and Friendly Dental Care in Gainesville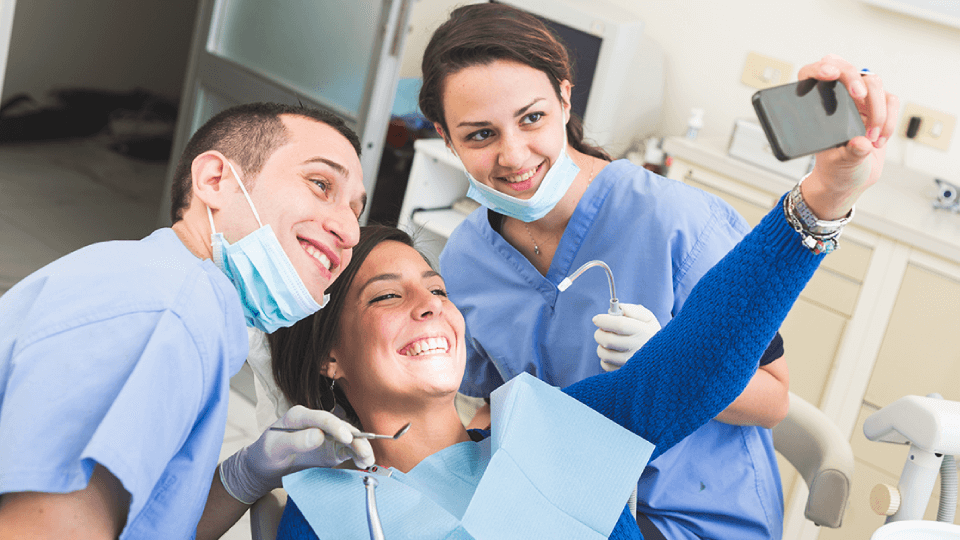 What does it take to turn a good dental office into a great one? At Patrick B Toms, DMD, we believe that the difference is in how the staff treats the patients. We don't just want to offer reliable dental care, which is still a top priority. We also want to offer an atmosphere that feels inviting. For us, it's important that you feel comfortable when you visit our dental office in Gainesville. It's our way of reducing the anxiety that you may feel when coming to the dentist's office.
That said, what does it take for a dental office to offer a warm and welcoming environment? We believe there are a number of factors that go into making our dental office feel relaxed. Let's discuss the steps we take to make sure that each and every patient who walks through our doors feels welcome. In the end, you'll see that you have nothing to fear when coming to the dentist. It's our focus on patient satisfaction that keeps our community coming to us for all of their dental needs.
We Put Your Needs First
How do we create a welcoming environment that keeps people coming back? The answer is easy: We put our patient's needs first. With that focus, we are able to treat you like family and keep you relaxed when you come in for dental checkups. It's this attention to detail that keeps people coming back time and time again.
Focusing on the needs of our patients is why our staff greets you as soon as you walk in. We are here to answer any questions that you may have and to get you checked into your appointment. This is all done with a friendly attitude and a smile. We believe that being kind is one of the cornerstones of running a good business.
We Offer Same-Day Dental Care
How does a dental office put the needs of its patients first? One way is by offering dental care when they need it the most. That's why we offer emergency dental care. In most cases, you can enjoy the same-day dental treatment. There's no more having to wait for a dental appointment to open up to get the care that you and your family need.
Are you unsure about whether or not you need emergency dental care? Feel free to give us a call, and let us know what problem you're having. Our staff will let you know if you need same-day treatment or if you can wait for a regularly scheduled appointment. We will be happy to answer any questions that you have about our emergency dental care services.
We Can Help You No Matter Your Situation
When people come in for dental care, we take the time to learn about their individual situations. After all, no two people are the same. We take time to create an atmosphere that caters to their needs. This includes helping those who struggle with anxiety, have kids, or haven't been to the dentist in a long time. You can count on us to be here for you during the whole process.
On that same note, we know that prices keep many people from seeking the dental treatment that they need. That's why we strive to keep our prices affordable. This ensures that everyone can get the dental care that they need when they need it. On that same note, we work with a number of dental insurance providers. If you have dental coverage, you can probably get treatment without paying the full out-of-pocket cost.
We Have a Network of Dental Specialists
Situations can arise when a specific dental office can't treat your problem. This is because not all dental offices are equipped to deal with every problem that walks through the door. If you have a problem that we can't fix, fear not. We will help find you a dental office that can.
We are able to do this thanks to how we work with a large network of dental specialists. Why would we send you to another dental office? For us, it's not about getting your business. It's about getting you the dental help that you need. If we can't provide it for you, we will let you know upfront. Our staff will then work with you to find a specialist who can help.
Rest assured that every specialist in our network also puts the needs of their patients first. Thus, you'll enjoy the same level of comfort while visiting their offices as you did visit ours.
We Believe Communication Is Important
There are a number of ways that dental offices can create a welcoming environment. However, we believe that one of the best ways is by focusing on good communication. In fact, we practice good communication in three major ways.
First, we keep you well informed about the costs, treatment options, and other important information that you need to know about your dental care. We take the time to explain all of this to you so that you can feel well-informed and confident in your treatment plan.
Another way that we practice good communication is through all the ways that you can contact us. Sure, you can contact us by phone, text message, or email like with most dental offices. However, we are also active on social media. This means that you can ask us questions on our social media page. You're free to contact us in a way that feels comfortable to you.
Lastly, we make it easy for you to remember appointments. We do this by sending you appointment reminders via text or phone call. You can choose which one works best for you, or you can have reminders sent both ways. It's completely up to you!
Come See Our Friendly Staff
The only true way to understand the level of trust that our patients have in us is to see for yourself. This level of trust makes them feel comfortable and relaxed when they visit us. Call our friendly staff today, and let them help you schedule an appointment. Remember that we offer dental care for the whole family, so bring your loved ones too.