Do I Need Cosmetic Dentistry in Gainesville?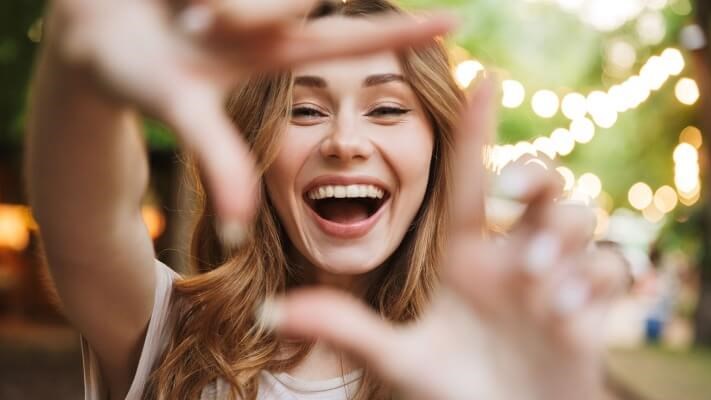 Who Should Consider Seeking Cosmetic Dentistry Care in Gainesville?
Have you always thought that a perfect smile was just a privilege for movie stars? If so, then you might be surprised to discover just how accessible a beautiful smile is for the average person. Cosmetic dentistry includes a wide range of services that can help correct chips, stains, and crowding that make you feel awkward when you smile. If you're currently wishing that your smile looked better, then you are likely a strong candidate for cosmetic dentistry in Gainesville that can fix a wealth of different problems.
What Is Involved With Cosmetic Dentistry?
The line between what makes a traditional dentist and a cosmetic dentist different can sometimes get blurred. General dentists spend their careers helping to diagnose, treat, and prevent common oral health issues. You've probably been to a general dentist to get a cavity fixed or to check your gums for disease.
Cosmetic dentists often perform all of those services, but they tend to have a higher focus on aesthetics. While a general dentist will offer teeth cleanings, your cosmetic dentist in Gainesville will take it a step further by offering whitening treatments. Cosmetic dentistry also includes more use of special materials that provide the most natural-looking results possible. Using restorations that match the rest of your teeth means that no one has to know that you've had a filling or tooth replacement that falls within your smile zone.
Get Dental Implants to Replace Missing Teeth
A dental implant is a prosthetic tooth that our dentist at Patrick B Toms DMD can use to fill in the gaps that develop in your smile after an extraction. The dental implant procedure involves oral surgery to place the post in your jawbone, which increases the cost. But, this is one of the best ways to achieve an incredibly natural-looking smile when you have missing teeth. People love implants because they help to stimulate the jawbone and prevent that sunken appearance that can develop if you don't replace missing teeth.
Find Dentures That Match the Rest of Your Smile
Dentures come in a wide range of styles, and cosmetic dentists use modern techniques and equipment that allow them to create a set that looks like your natural teeth. If you have only one or a couple of missing teeth, then you'll need partial dentures. Making sure that you work with a cosmetic dentist to get dentures ensures that the prosthetic teeth look enough like your natural ones that they blend in with your smile.
If you need a full set of dentures, then you may be able to choose from removable or fixed styles. With a removable set of dentures, you'll take them out for cleaning. This is typically the lower-cost option, and it might be desirable if you are waiting to proceed with implant treatment for any reason. Fixed dentures use implanted posts to hold them in place. Knowing that your dentures won't move around can help you feel more confident about showing your smile in public.
Use Invisalign® to Straighten Your Smile
Teeth rarely come in perfectly straight, and you might have a few areas in your smile that you feel are unsightly. Or, your teeth might have slowly shifted over time, and you want that newly straightened look that you had as a teenager right after you had braces. You can get Invisalign® in Gainesville to gently and comfortably begin shifting your teeth into the preferred places. With clear aligner trays, you can simply remove them to eat or take a photograph. Then, you'll wear them for most of the day and night until you reach the last tray in your aligner set.
Create the Perfect Tooth Shape With Veneers
Speaking of movie stars, one of their industry secrets is the use of veneers to disguise a multitude of tooth problems. A porcelain veneer is essentially a cover that goes over the front part of your tooth to hide stains and chips. The ideal candidate for veneers has healthy teeth that just happen to have a few cosmetic blemishes. Cosmetic dentists can use specialized techniques to shape and place the veneers on your teeth for one of the least invasive treatment options for correcting chipped teeth.
Achieve a Sparkling Smile With Tooth Whitening
You might find tooth whitening treatments in the grocery store, but these often come with the hidden cost of being harder on your teeth or failing to give you the right shade. In-office teeth whitening treatments in Gainesville are safer, and you'll likely find that they are comparable in cost to the ones you could buy in the store. If you prefer to whiten your teeth at home, then some dentists can give you at-home whitening kits. Cosmetic dentists frequently provide custom kits that you can use at home for touch-ups or maintenance between your in-office treatments.
Is Cosmetic Dentistry Worth the Cost?
The cost of cosmetic dentistry depends upon the types of services that you need, along with your level of insurance coverage. Most procedures fall into the elective category, which means that your insurance might decline to cover the cost of your care. Our dentists can still find ways to potentially help you get some of the services covered if it fulfills an oral health need, such as fixing a cavity.
Contact a Cosmetic Dentist in Gainesville
Are you ready to get a movie star smile without having to embark upon a film career? At Patrick Toms DMD, we have a team of dental professionals who are ready to help you make your dream come true. Whether you need teeth whitening or a full set of dentures, we've got the ability to give you the most natural-looking smile that is free of imperfections.
Don't wait another minute to give us a call for your cosmetic dentistry consultation. We're waiting to help you dazzle the world with your new and improved smile.